(Left) Lightweight Structure -

 A concealed bifurcated structure is fabricated with 3D metal printing (LMD). Fundamentally enhancing design's durability, structural strength and weight distribution.
(Right) Vacuum Brazing Technology - 

Concealed A machined high-speed steel blade is seamlessly integrated to the printed titanium body through vacuum brazing technology. Triple Tungsten Carbide pins are inserted into the designated cavities to facilitate capillary action during the brazing process. 
​​​​​​​
Design Ideation -

 Form and geometry are carefully designed and engineered with considerations of force/impact distribution and ergonomics. And these iterations were further examined and evaluated with the use of rapid prototyping.
Red Dot Design Award 2018 Winner - Chui Pak Ho Tony 
I am truly honoured to received this prestigious international design award and it is a huge motivation to me in the endless pursuit in my design career when my beloved thesis design project, Forseti Axe, is recognised as an outstanding piece of work. It is a greater honour to be placed in such remarkable rank as fellow talented designers/awardees.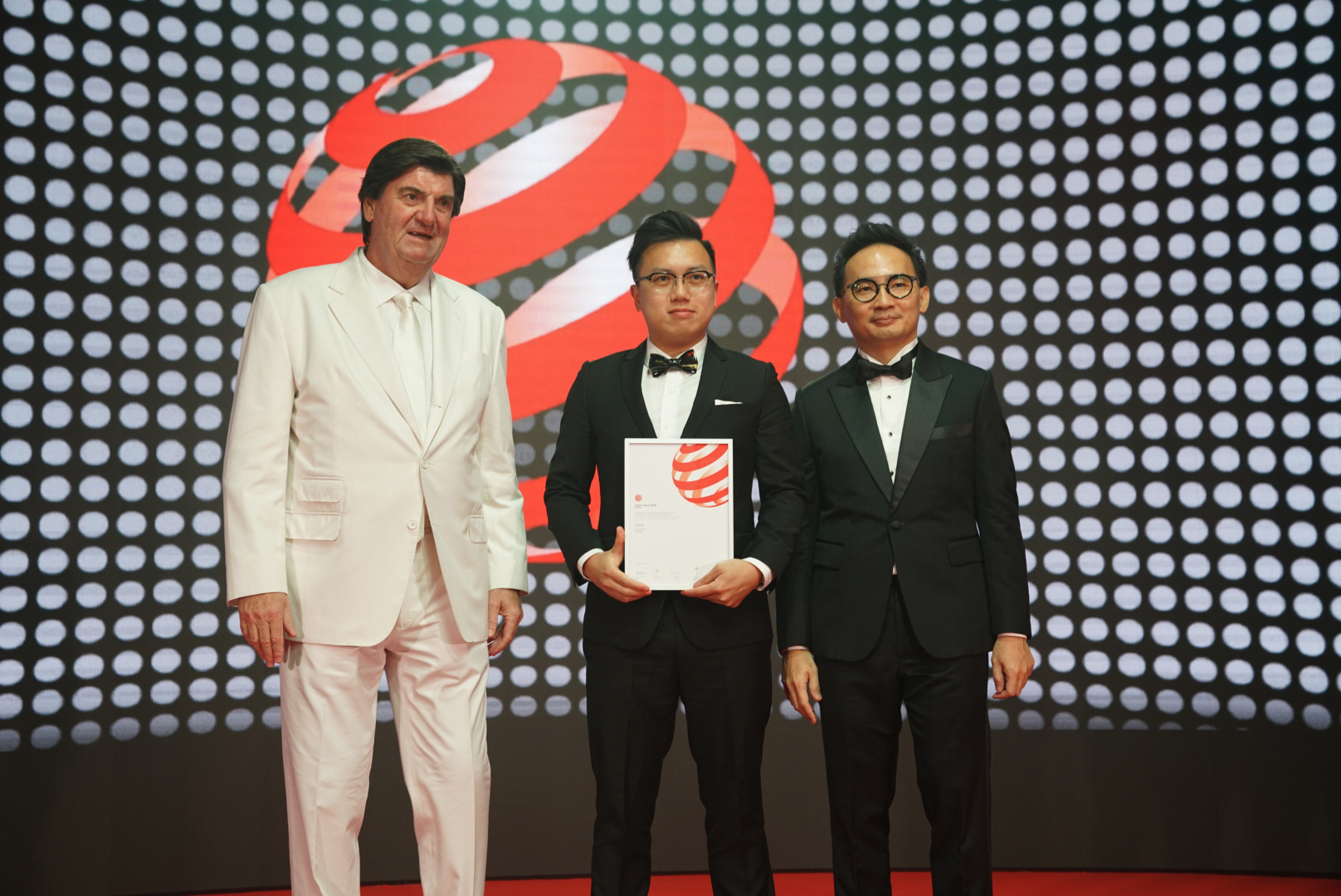 (Left)
Red Dot Design Award Ceremony @ Singapore 28-09-2018
(Right)
Photograph taken with exhibiting HSS+Titanium prototype at Red Dot Design Museum Singapore
© 2019-2020
 Chui Pak Ho Tony All Right Reserved.